Description
Men's cut [see the women's cut]
Whether you're a seasoned professional or an amateur slayer, the Son of Sparda coat is an ideal choice for vanquishing nightmares in style. As a nod to the mobility required in the business of demon hunting, zipper cuffs and a sophisticated body design allow for a wide range of movement in the lower body, arms, and wrists. Channel Dante's confidence in this tough, lasting coat that performs as good as it looks. Durable denim fabric and a breathable lining are finished off with reinforced top-stitching to create the signature circular shoulder pauldrons you recognize from Devil May Cry 5. Get yours today, and dare demons to challenge you... if they can keep up.
The Son of Sparda is part of the Hall of Champions! Only the very best Contender pieces level up to be here. These epic pieces are the heart of the Volante Design Legacy. Experience the best of the best!
THIS IS A PREORDER PRODUCT AND WILL SHIP BY MARCH 31ST, 2022.
Features
Durable denim shell
Sizing that looks tailor fitted
Heavy reinforced top-stitching 
Roll-able or fold-able zipper cuffs 
Outer pockets 
Inside pockets 
Breathable moisture wicking lining 
Front 2-way zipper closure
American Made
Dry clean 
Comes with a certificate of authenticity.

Colors
Devil's Fury - Port with black accents and tan thread
Mercenary - Black with port accents and tan thread
Customer Reviews
Write a Review
Ask a Question
Filter Reviews:
coat
jacket
material
zipper
sleeves
purchase
Quality
design
style
feel
Perfect
Its exactly what i expected great quality and i wear it out and even for my cosplay I'm planning
05/20/2022
Aaron W.

United States
Finding the right size
If a size fits you, then go with it. I am happy with the size and style for the SOS jacket. Should work well in the mountains
05/13/2022
Jason W.

United States
My Dream Piece of Clothing
Wearing it I feel confident, powerful, and elegant. I contemplated getting this jacket for years and finally picked it up this year. Ki ( spelling? ) was instrumental in my decision. Ki was patient, informative, and has fantastic energy. Thank you so much Ki for your guidance and knowledge.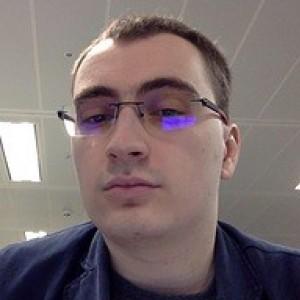 TD
04/25/2022
Thomas D.

United States
Mercenary colour, love it
It is a great piece, well put together, striking look and feel sooo good to wear.
04/23/2022
Logan F.

United States
My thoughts off the top of my head
Honestly, not really good at writing reviews cause I just don't like trying to describe my experience with my purchases and just can't come up with the right words, but this coat just about speaks for itself when you put it on. It's been a while since I've received this coat and had time to form an overall feel for it and I have to say, it was so worth it. Really love the look and feel when I put it on and the great quality it has just makes it even better. I will say, I don't feel like it's an everyday use coat(probably cause it isn't) which is a shame cause I would love wearing it more often than not. It definitely gives me a badass feel just about every time I put it on. Also, the tightness on me and the length of the coat doesn't really feel that comfortable when sitting in my car, though may just be because my car is kinda small just thought I'd throw that out there. The size that I got definitely fits nice and not to tight. To my surprise it has some real weight to it which I never had thought it would be heavy at all. None the less, only real issues to me is the sleeves a bit long on me and the shoulder covers that button down kinda stick out on my back but I solved that issue though by buttoning just one of the two buttons. I can't wait to buy another well made item(when I have the money) from Volante Design team. Keep up the good work.