Introducing the Essentials Collection: What It Is and Why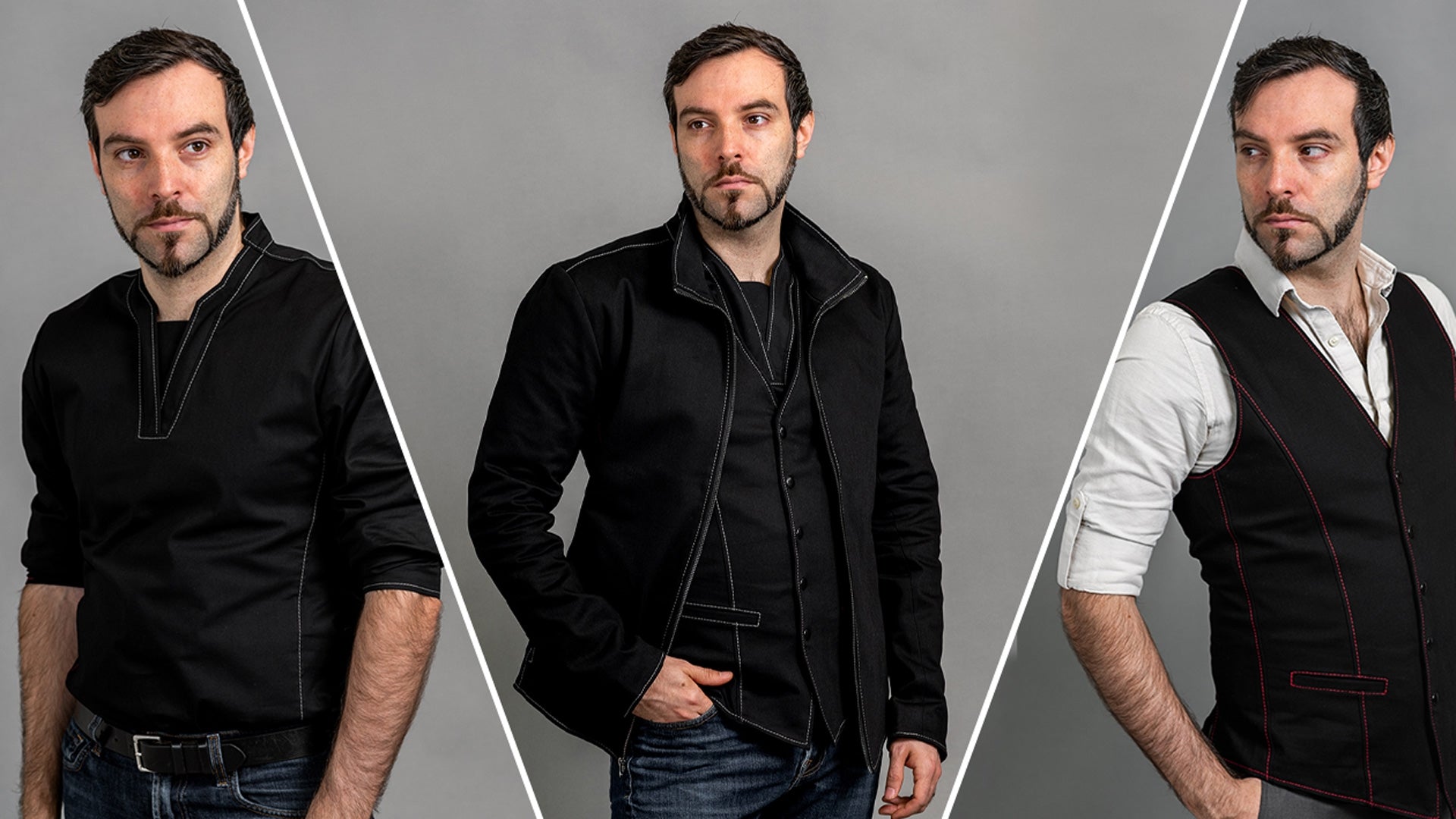 See the Essentials Collection here! The first three products in the collection, the Vanguard Shirt, Vest, and Jacket, will be available for purchase on Thursday, April 13th.
Our commitment to producing high-quality, ethically-made products has meant that for a long time our prices have been a barrier to some. We've had many people that have loved our work and followed us for years, but they still haven't gotten  their first Volante piece. We've been racking our brains to solve that problem and figure out how to make products that uphold our beliefs but are more accessible for more people; after all, our mission is to make as many people as possible feel extraordinary. We've come up with many approaches to solving this problem.
The Essentials Collection is one such approach.
With this collection we're focusing on the core elements that make up a Volante piece: form flattering fit, quality materials, badass feel, and durable accent top stitching. The clean cut designs and classic colors are effortless to pair with anything you already own, Volante or not. The Essentials Collection is everything you need and nothing you don't at a more affordable price point. This collection is designed to work well with other Volante items or as someone's first piece in their wardrobe.
We know that we are, by no means, as affordable as any mass produced fast fashion, but that has never been our goal. Making high quality products is not cheap and we believe that everyone deserves a fair living wage. We hope that this collection will empower more people to feel confident and comfortable with elevating their fashion choices in a more approachable way.
With the launch of the Essentials Collection we hope to get one step closer to dressing everyone in our high quality, badass Volante Design style and give them the chance to look and feel extraordinary.
~ Jeremiah
---