Looking Ahead to Volante's Next 10 Years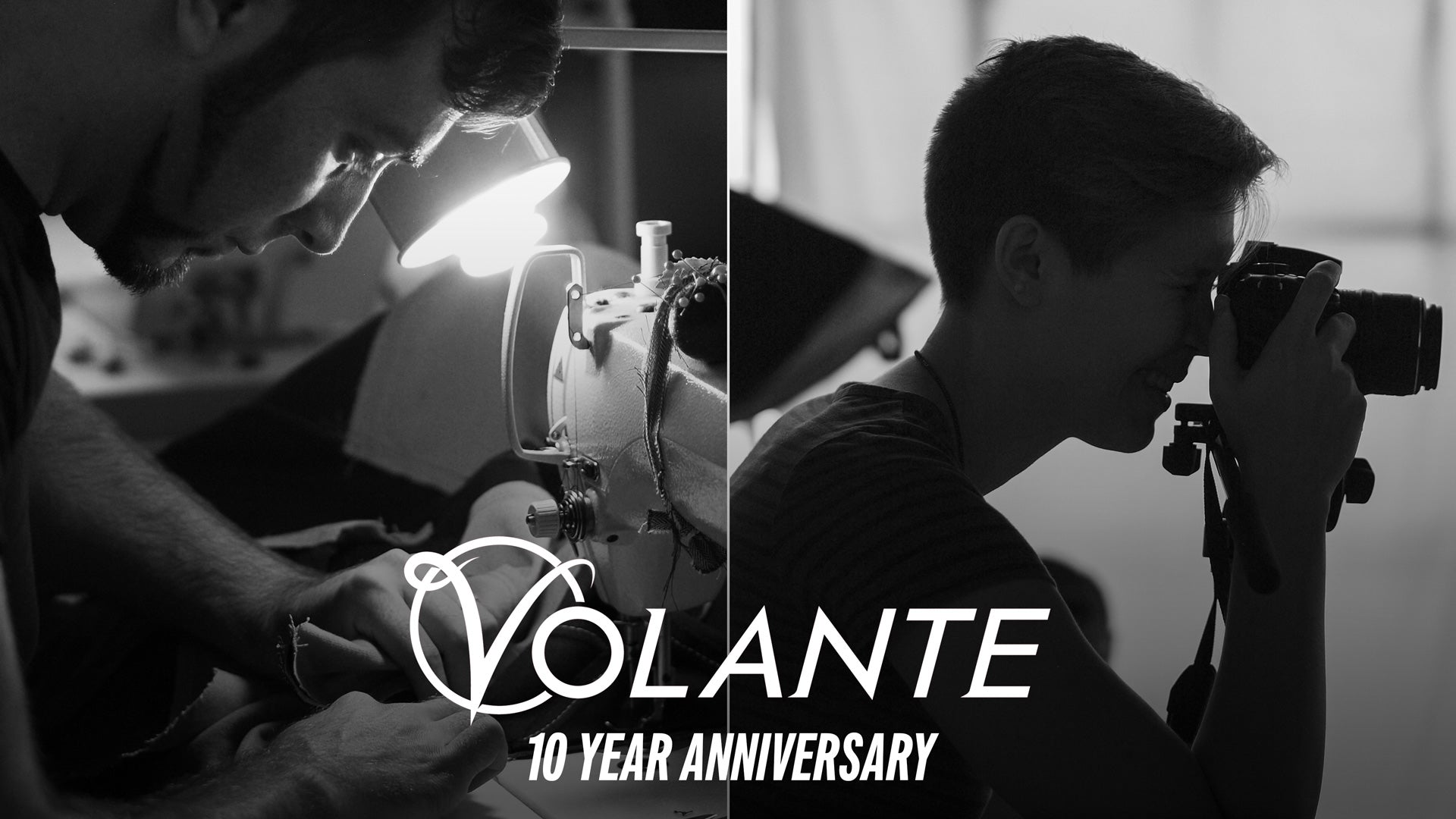 One of my all time favorite things about Volante Design is how unapologetically we try new things. We've been unafraid to make "shirtless sleeves," a coat where the skirt comes off (the Alucard, and then again with the Shogun), and a cape, which is now a successful product in our clothing line. 
I think this speaks to our ability and willingness to mix worlds, try things out, and follow our inspiration. So far we've had to be agile. At the get-go we said yes to every sort of project, simply because it paid, but now, we don't have to do that any more. Actually, now our job is to say "yes" to only the very few things that we do better than anyone else. That's hard in a new way. We've gradually grown to a size where agility is not the only strength we need. 
Maybe it's because I am always looking at the big picture, but I think we've got a lot of room to grow. Some of our experiments were exhausting, and ultimately they didn't work and cost us a lot of time and money. So how do we fix that? I've said "We will do less better" before, but it's also not a quick fix. We are working on a number of what I see as "problem" areas or, better put, "growth opportunities." Here is the gist of them: 
Volante Design is working on

Accessibility,

both in terms of price and use cases. If we are truly to take over your closet, you have to be able to buy an item more easily and use it all the time. This, however, has a whole lot of challenges in it from an operationalization perspective. Not least of all US manufacturing simply doesn't do some types of product. We're sitting with this challenge on the daily. How do we do ethical, reasonably priced, products for your day to day life?

We want to address

Inclusivity and what we really need to change in order to make steps towards being really inclusive. We've always been the people who are not defined by what is "average or normal," and I don't like that we have that constraint in our product lines. I don't have the answer for this right now, but I know we've got to get it right. 

Being More Badass. We want to make products that push the boundaries; if we make more accessible products, and can include more people in feeling badass, then I think we are succeeding. But we also want to make our epic products more epic. In our focus to try and make cost effective American-made products, we've put a cap on what sort of extraordinary limits we can push. When do we get to make that light up Tron jacket? When do we make the cashmere Rook with one of a kind leather and real horn buttons? What I'm talking about here is what we've been internally calling a "Black Line" collection (name is still being workshopped) of epic stuff that we don't expect to be able to sell to a large number of people. Maybe it only happens once a year as a little capsule collection, and maybe it sells a little like Rare Finds and Oddities for one or two days a year, but that is fucking badass.
We are simultaneously artists and clothing designers. For the last 10 years we've had to balance those two sides and make products that sit in the middle. We have to hold onto what makes our clothing uniquely Volante while doing everything else that keeps a business afloat. Over the last 10 years, in some ways our approach has been broad and shallow. We want to go deeper, and we want to really explore what Volante can be.
It's no small task, and that is what makes it so appealing to us. I hope these problems and ideas excite you as much as they excite me! None of these are straightforward and none of them are quick to solve, in fact they might take us the next 10 years. 
Let us know what you think! We'd love to hear from you about how we can make our products better for you. What would it mean to be more inclusive? To have more accessibility? To be more badass? Share your thoughts in the comments below!
Cheers to all of you who have been with us for the first 10! Here's to 10 more! 
---
4 comments
---
---